Quorn is a type of vegetarian protein that is very popular among vegans and vegetarians. If you are among these people, chances are you have some quorn in the house. How about your dog, then? Can dogs have Quorn, too? Read on below to know more about Quorn and dogs.
What is quorn
For those who may not be that familiar with Quorn, this is used as a meat replacement for vegans and vegetarians. Mycoprotein is the primary ingredient of Quorn and this is made using the processed mold called Fusarium venenatum. This is made from liquid and fermented in big tanks.
Quorn history
Arthur Rank, a British man, invented Quorn more than five decades ago as a response to the high demands for meat on top of the damages that it can cause to the animals themselves and the planet. The world has millions of mouths to feed every year.
Arthur Rank thought that the best way to move forward is to create a substitute for it that is certified meat-free. Today, many people believe that the future generation can benefit a lot from quorn.
Where is quorn produced
The country of origin of quorn in the United Kingdom and this continues to be produced in the country to this day.
What is quorn made of
A fungus named Fusarium venenatum is used for making quorn. This is combined with some other ingredients such as paprika, garlic, onion, dehydrated egg whites, vegetable oils, pea fiber, and seasonings like parsley and sage.
The following are the common ingredients found in many quorn products today:
Barley malt extract
Casing using stabilizer made from sodium alginate, modified starch, and cellulose
Firming Agents including calcium chloride and calcium acetate
Garlic and garlic powder
Iron oxide
Mycoprotein from fusarium venenatum
Natural caramelized sugar
Natural flavoring
Onion and onion powder
Paprika
Pea Fiber
Rehydrated free range egg white
Rapeseed and palm vegetable oils
Rusk made from wheat flour, salt, and yeast
Textured wheat protein including wheat flour and sodium alginate as stabilizer
Seasoning such as herbs  like sage and parsley and rapeseed oil
How quorn is made
Quorn is being made from liquid and this is fermented inside large tanks by feeding glucose and oxygenated water to the fungus known as Fusarium venenatum. During the process, this ferments to the tangible product referred to as mycoprotein.
It then gets heated with other additional ingredients such as paprika, onions, garlic, vegetable oils, pea fiber, egg whites, and seasonings including parsley and sage. The combination of all these ingredients is responsible for the meat-like taste of different Quorn varieties.
What is mycoprotein
Also known as fungal protein or simply Myco, Mycoprotein is a single-cell protein that is made from fungi and produced to be consumed by humans as a form of a meat-free alternative. Myco is a Greek word that means fungus.
Can dogs have quorn
No, it is better if dogs don't eat quorn. This is because this product may be dangerous for canines depending on how this is cooked. While dogs may be able to eat quorn on their own, you should never let your pooch eat garlic, onions, and other spices that may upset their stomach.
One more reason why dogs shouldn't eat quorn is the fact that canines are omnivores. It only means that they should only be eating animal proteins instead of manmade meat replacements like quorn.
The only time that dogs can eat quorn is if it doesn't contain dangerous ingredients and if given only in small doses.
Is quorn safe for your dog
Yes, quorn may be considered safe for canines. But, you always need to pay close attention to the rest of the ingredients found in the product before you decide giving it to your pooch.
The biggest risk of quorn products is the fact that only a few of them are made without using any dangerous additives.
Watch your dog closely if he ends up eating any product made using quorn. You should contact your vet right away if he shows symptoms of intestinal distress and doesn't forget to bring the box of food that your dog ate.
Can your dog eat products made from quorn
The answer will depend on the specific quorn products in question. Today, you can find different quorn products that you can find in the market. As stated earlier, quorn by itself is safe for canines in general. But, the same thing cannot be said for the different products that are made using quorn.
Can your dog eat quorn bacon
Yes, dogs may be able to eat quorn bacon but only in small amounts. Quorn bacon is produced using mycoprotein, flavorings, egg white, and rapeseed oil. Rapeseed oil is considered safe for canines, which means that quorn bacon may be safe for canines to consume but only in small quantities.
Can your dog eat quorn burgers
No, it is best not to let your dog eat quorn burgers. Just so you know, quorn burgers contain onions and since onions are considered toxic for canines, it is best not to let your pooch consume this type of burger.
Keep a close eye on your dog if he manages to snag a quorn burger from the kitchen. Although the amount of onion used is often small and it might not cause much of a negative effect, it is still important that you monitor your pet closely and contact your vet once you notice some signs of distress.
Can your dog eat quorn chicken
No, dogs shouldn't eat quorn chicken. It is best to avoid giving quorn chicken tenders to your pet because these contain small amounts of sugar and onion. These two ingredients are not recommended for dogs so you might want to stay away from them as much as possible.
Can your dog eat quorn chicken nuggets
No, dogs must avoid eating quorn chicken nuggets. Just like quorn chicken tenders, nuggets may also contain onion powder and sugar that you should try to keep away from your pet.
Can your dog eat quorn ham
Yes, dogs can eat some quorn ham slices that are considered as one of those quorn products that are safer for canines. Quorn ham doesn't have any dangerous ingredients in them. There are only several preservatives and natural flavorings in them.
However, it will still be better to feed your pup with whole foods as much as possible. Make sure you contact the vet for assistance if your dog shows some negative reactions after eating quorn ham and give him lots of water, too.
Can your dog eat quorn meat
Yes, dogs can eat quorn meat but only in moderation. Always remember that dogs need to consume animal proteins such as steak, turkey, pork, and chicken for them to build healthier muscles.
Can your dog eat quorn mince
Yes, dogs can eat quorn mince. Quorn mince is ground beef's meatless version. All the ingredients found in quorn mince are safe to eat for dogs. This also contains extract of roasted barley malt, egg white, and mycoprotein.
Can your dog eat quorn sausage
No, it is best not to let your dog eat quorn sausages. These taste and look exactly like your usual breakfast sausages and the only difference is that these are a meatless version. Quorn sausages contain a lot of ingredients and among these is onion. This is more than enough reason to keep quorn sausages away from your pooch.
These sausages have a long list of ingredients so there are just so many things that can make your pup suffer from an upset stomach. Thus, it is best not to give your dog quorn sausages.
Can your dog have quorn southern style burgers
No, it would be safer to avoid feeding Quorn southern-style burgers to your dog. These contain paprika, a toxic ingredient for dogs that may lead to gastrointestinal upset and skin irritation.
Can your dog have quorn tikka masala
No, dogs shouldn't eat Quorn tikka masala because this contains lots of seasonings that may be toxic to canines including onion powder and garlic powder that are both dangerous for canines. Your pup may also suffer from stomach sensitivity because of the mycoprotein that is used for making Quorn tikka masala.
Can dogs eat other products made from quorn
Always check the list of ingredients on the product label before you decide to share any Quorn products with your pooch. See to it that the product doesn't contain any ingredient that may be dangerous to dogs such as garlic, onion, and other spices.
What happens if your dog consumes quorn
Dogs may be sensitive to certain quorn products that may cause nausea, diarrhea, and vomiting, resulting in dehydration. But, these effects may depend on your dog's size, and the reactions may also vary based on how much he consumed.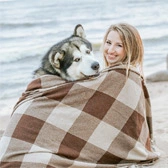 Shannon work as nurse practitioner in Alliance Health Medical Group. She own pets and she love pets. With her knowledge in medicine, she know what can the pet eat and what can't